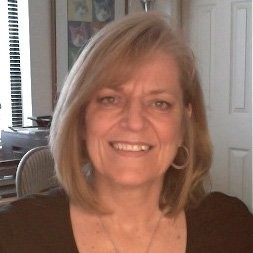 DBD Philosophy 101
"People rarely succeed at something unless they have fun doing it." aren't just words to me…it's a way to work and play at my business. Sitting in front of a computer all day may not be everyone's 'cup of tea' but I enjoy it. I love the creative process but more I enjoy how my clients become friends and helping them work towards their goals. There is a line though between friendship and business because when you're dealing with someone's endeavor and their financial investment, that is important to me to respect that. 
Let Me Tell You A Story
Every business has a beginning. My story actually starts with a wonderful friendship and our venture in 1996. My best friend, Susan Barry, and I decided to start our 'Advertising Agency' which we named Barry and Blakley Associates. (I know…sounds more like a law firm.)  Now, going into business with a friend can be a good way to end the friendship, but Susan is a unique individual who helped me grow and expand my world. We had a lot of fun, taught workshops helping entrepreneurs learn how to manage their small businesses and filled a niche in our local community.
While we are no longer business partners – we dissolved our partnership in 2007 – she is still one of my closest and dearest friends. Then I changed the name of the business to Diane Blakley Designs and focused more on web design with a dash of print.
…and I still enjoy sitting in front of my computer creating for my clients and friends. How lucky am I?
What's Next…
My business runs on referrals so if you happen to know one of my clients, ask them to refer you.