General Disclaimer and Limitation of Liability
Information presented on this website is provided for the convenience of the user and is provided without warranty of any kind, expressed, implied or statutory. While every effort is made to provide accurate, complete, and current information, Diane Blakley Designs does not certify any information provided on this website or at websites accessible from this site.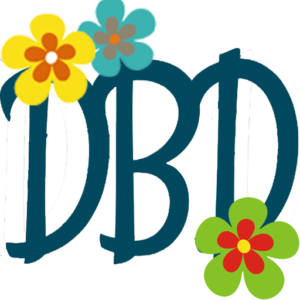 In no event will Diane Blakley Designs be liable for any direct, indirect, incidental, special, punitive, or consequential damages arising out of any use of this website; including damages incurred due to errors, interruptions, inadequacies, or malicious computer code or viruses on this site or its servers. Diane Blakley Designs does not warrant that all defects will be fixed (but I will try).
Because of the dynamic nature of the Internet and because the site is frequently under development, materials and information may be deleted, modified or moved to a different part of the site without notice.
Documents, images and references or links to any specific content, processes, or services, or the use of any business or corporation name in this website are for the convenience of the public and may be protected under U.S. and Foreign Copyright and Trademark Laws. Inclusion of, or reference to, any product, process or service does not constitute endorsement, recommendation, or favoring by Diane Blakley Designs.
The user expressly agrees that use of this website is at the sole risk of the user. Any dispute arising from the use of information or services provided on this website will be governed by the laws of the State of California, and must be filed in the County of Nevada. This Use Policy is subject to change without notice.
Indemnification
To the extent permitted by law, by using this website, users agree to defend, indemnify and hold harmless Diane Blakley Designs from and against all claims and expenses, including attorneys' fees, arising out of the use of this site or materials and information contained on this site.
External links
This website contains hypertext links to external websites, provided as a convenience for users of this site. As a user of this website, you acknowledge that Diane Blakley Designs is not responsible for the subject matter or accessibility of these external websites and that it does not endorse any entity or product for which a link may be provided.  These website policies do not apply to external websites accessed from this website.
Language Translation Disclaimer (not being used at this time.)
Translations on this website are automated through the use of Google™ Translate, a computerized translation tool. The tool is not perfect, and the context of the text may not be taken into account when it is translated. As a result, sometimes the translation may lose some of its intended meaning. Diane Blakley Designs cannot guarantee the accuracy of the converted text and is not liable for any losses or damages caused by reliance on the translated text. Some items on the site may not be translated, such as images containing text, documents, maps, and web page elements.
Privacy
Diane Blakley Designs respects your right to privacy and does not collect personal information about you when you visit this website unless you choose to provide that information voluntarily. Any distribution of personal information will be solely for the purposes for which it was provided. Diane Blakley Designs does not give, share, sell or transfer personal information to a third party, unless we are legally required to do so. Such transfer may include the distribution of regulatory information as provided by law.
"Cookies" are text files created by your browser and stored on your system to aid in customizing your browsing experience. The use of cookies is a standard practice among Internet websites and most Internet web browsers may be customized to reject cookies, to only accept or reject cookies by user intervention, or to delete cookies. Diane Blakley Designs does not currently use cookies on its website, but reserves the right to do so in the future, if necessary, to provide e-government services or for other appropriate purposes. Diane Blakley Designs may monitor and analyze aggregated user traffic patterns on this website which helps improve the accessibility and content on this website and to measure server performance.
If you read all the way to here... good for you! If you have any questions, comments, let me know. - Diane